Wenn ich ein exquisit altmodisches Künstlerbild wiederbeleben würde, wäre es im Moment die Idee einer Muse und zwar in Form des begnadeten Selbstdarstellers und Fotomodells Martin Cohn.
Irgendwie bin ich auf einer typischen Fashion-Recherche auf ihn gestossen und eigentlich ist so ein androgyner femininer Mann natürlich nichts neues in der Modewelt, aber Martin Cohn macht das meiner Meinung nach besonders gut, seine Fotos waren bei mir schlagartig ein grosses WOW.
Wie gerne würde ich mit ihm Picnic at hanging Rock-hafte Videos drehen, in denen er mit ernstem Gesicht in geheimnisvoller Natur romantische Gedichte mit wehendem Haar rezitiert und dann in einer multidimensionalen Parallelwelt zu verschwinden.
Dafür müsste ich allerdings wohl erst im Lotto gewinnen,oder noch ein paar mehr Werke verkaufen, denn Cohn ist bei der grossen Modelagentur DNA Models unter Vertrag.
Seit kurzem trägt er sein Haar platinblond, was mich noch mehr verzückt!
HIER
gibt es ein winziges Kurzinterview mit ihm, in dem er erzählt, daß er in einem Shoot fürs Interview Magazine Candy Darling dargestellt hat. Perfekt!
Und hier einige meiner fav Musenbilder:
(c) by Last Nights Party,
The Sartorialist,
DNA Models
und Spencer Heyfron)
(click to enlarge)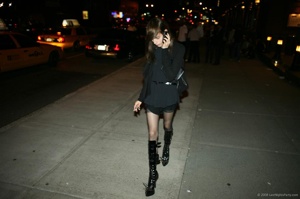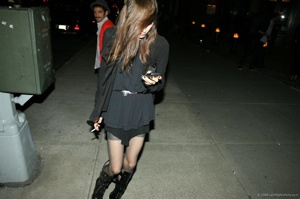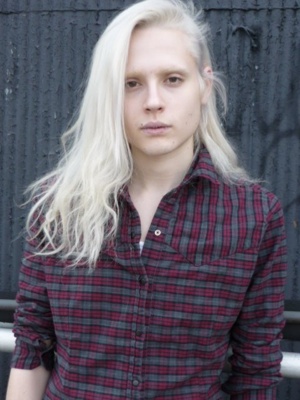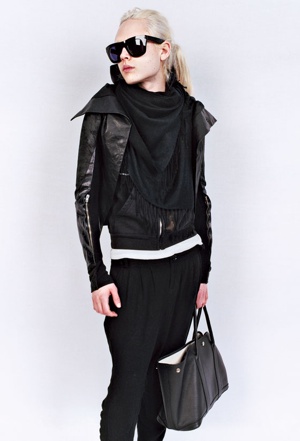 This entry was posted on Sunday, May 10th, 2009 at 15:02 and is filed under NEWS, LOVES.