PostweilerHauber hatten zwar keine Catwalk-Show in Paris, man konnte aber ihre neuen Stücke im Showroom anschauen und das habe ich auch getan.
Die neue Kollektion besteht aus Shirts, die man nach mitgelieferten Vorlagen falten und besprühen kann, so daß grafische Flächen und Muster entstehen. Zudem gab es eine von Goa-Parties inspirierte Reihe in UV-Licht leuchtender Shirts (Wahnsinn, oder!?) und Prints mit reflektierenden Oberflächen, die toll leuchten, wenn man sie mit Blitz fotografiert! Dazu gab es die "legendären" Schuhe aus in Latex getauchten Socken, die sau-bequem aber eben auch sau-teuer sind, aber so ist halt die Mode.Punkt. Mit PostweilerHaber war es lustig, sie sind demnächst erstmals auf der Berliner "Bread and Butter", obwohl sie wirklich eher nach Paris gehören, also eine rare Chance, nix wie hin und das Blitzlicht nicht vergessen!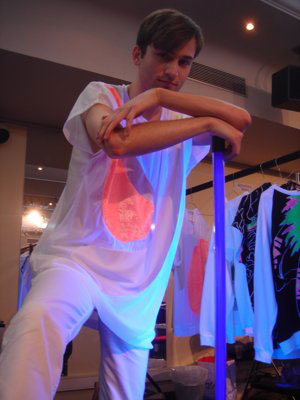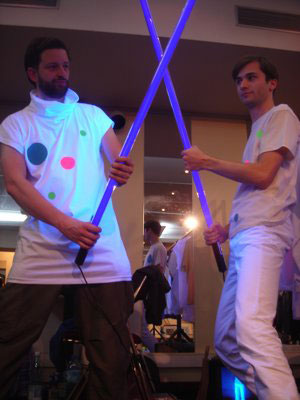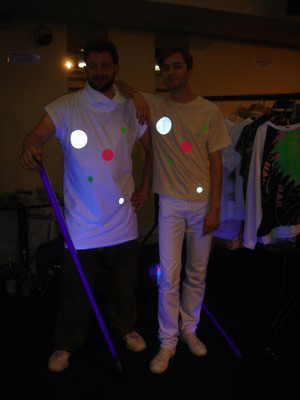 This entry was posted on Sunday, July 9th, 2006 at 17:00 and is filed under RESEARCH.